Take 15% Off — use code HOLLY15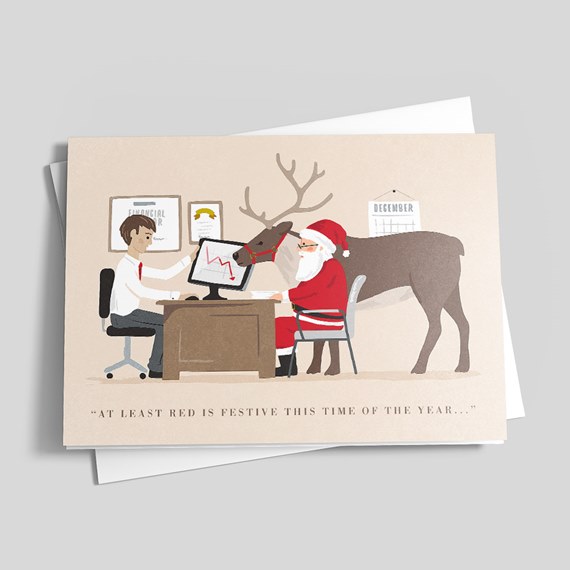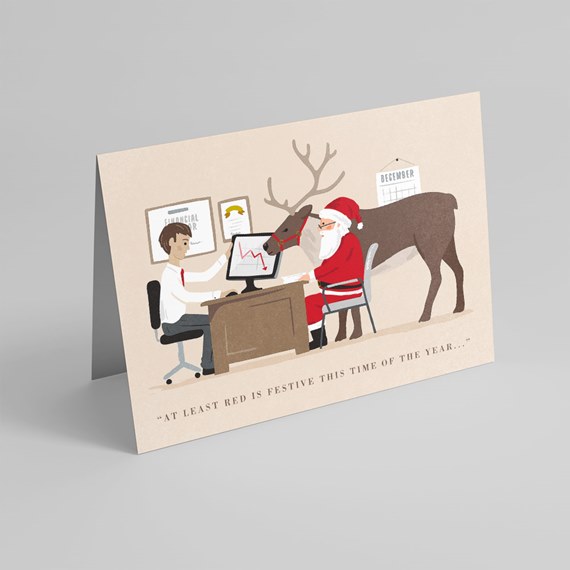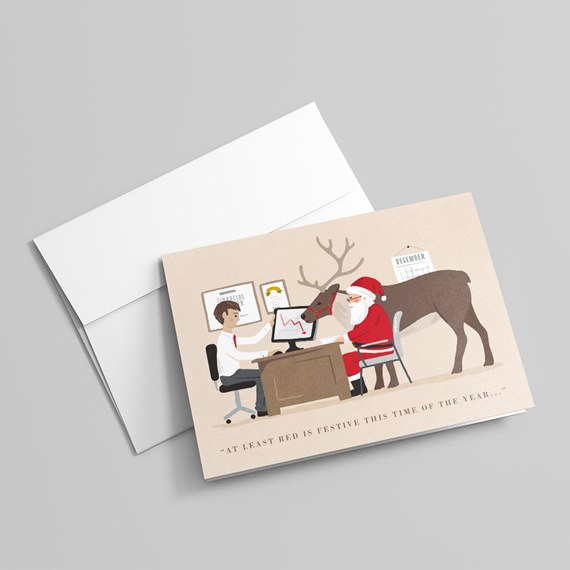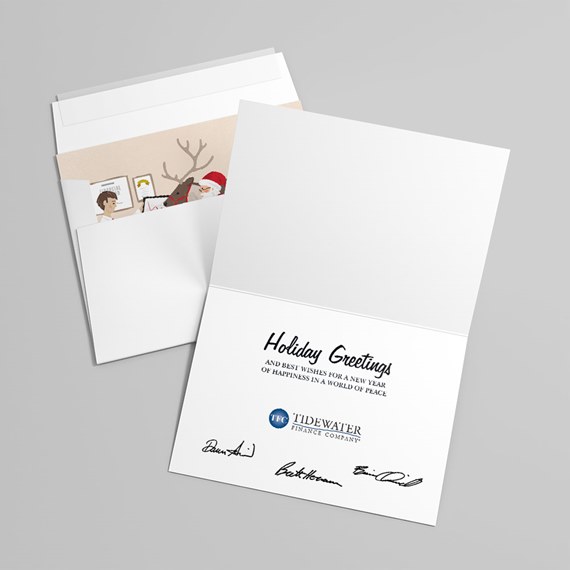 How soon can I get it?
Shipping Options
Subtotal:
Product Description
This holiday card shows a concerned financial advisor having a conversation with Santa and one of his reindeer. The computer screen displays some alarming news. The message below reads "At Least Red Is Festive This Time Of The Year..." in beige-gray letters against a beige background. The back and interior of the card are white. Add your customizations.
Common Customer Questions