Take 15% Off — use code HOLLY15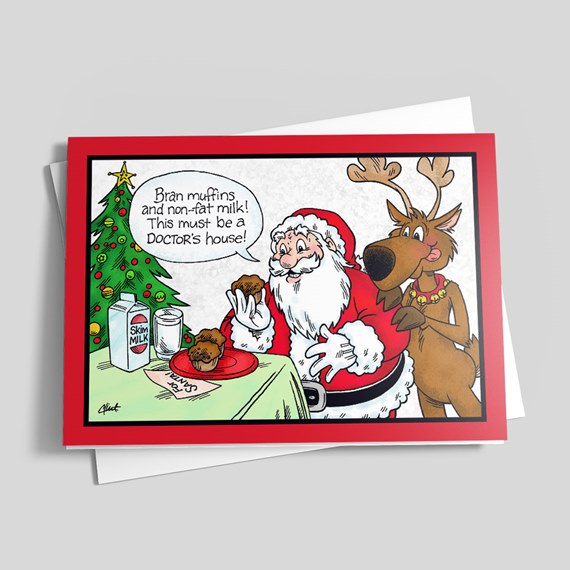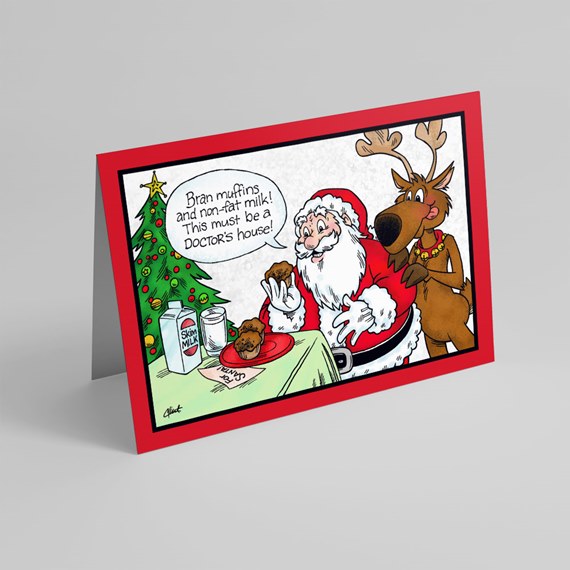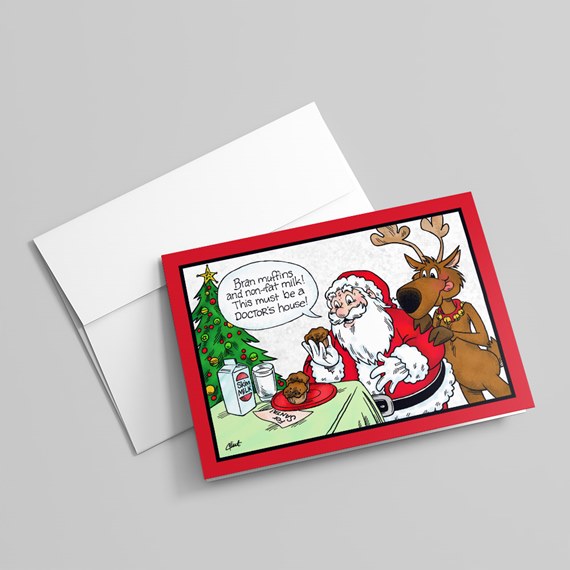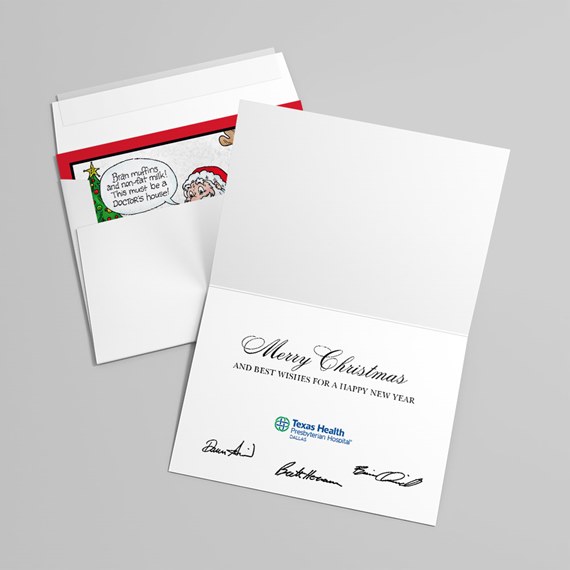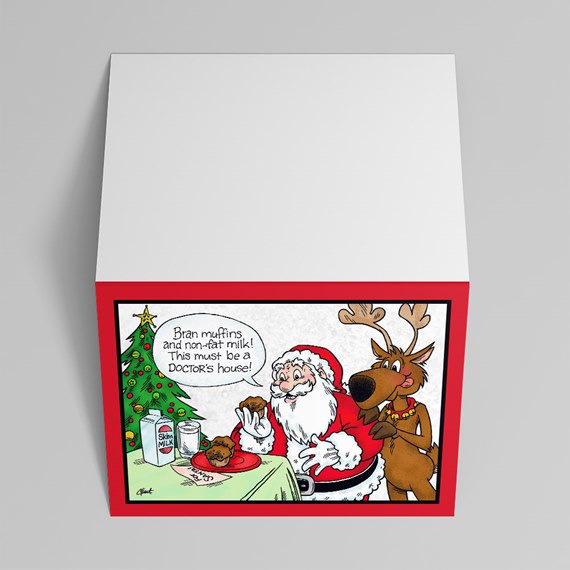 How soon can I get it?
Shipping Options
Subtotal:
Product Description
This Christmas card features a cartoon depiction of Santa and a reindeer eating cookies. A word bubble above Santa reads '"Bran muffins and non-fat milk! This must be a DOCTOR'S house!" in thin black letters. The interior and back of the card are white. Choose from different paper types and sizes. Add your customizations.
Common Customer Questions