Take 15% Off — use code HOLLY15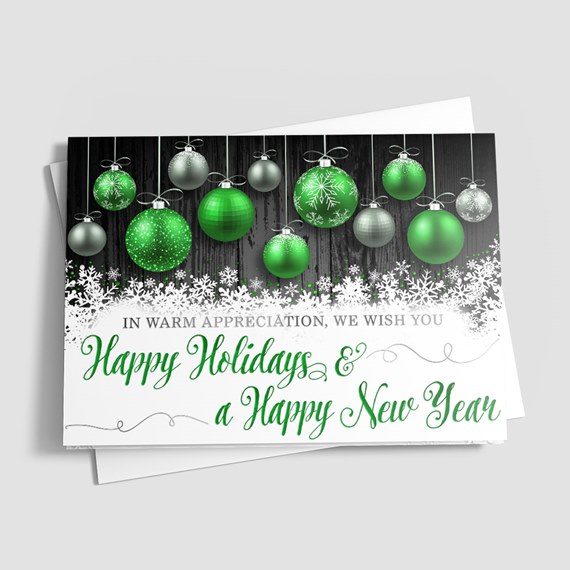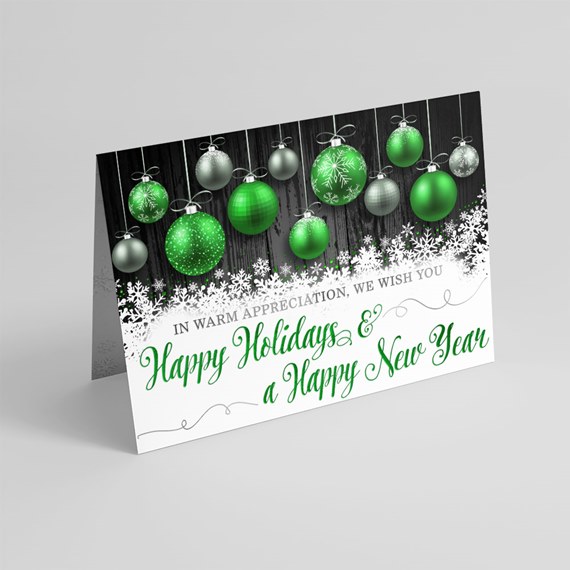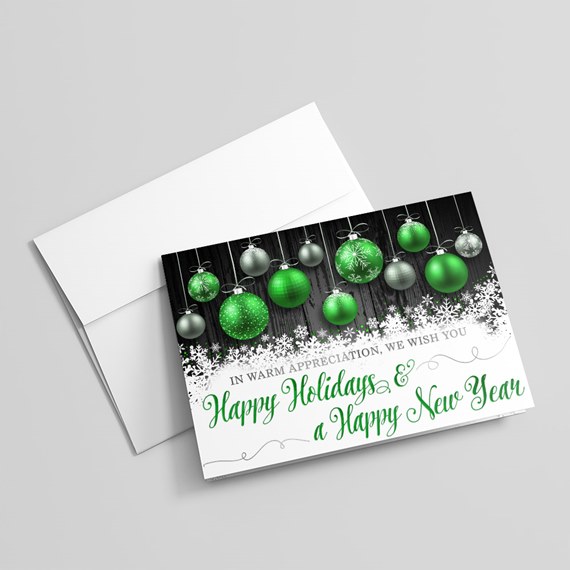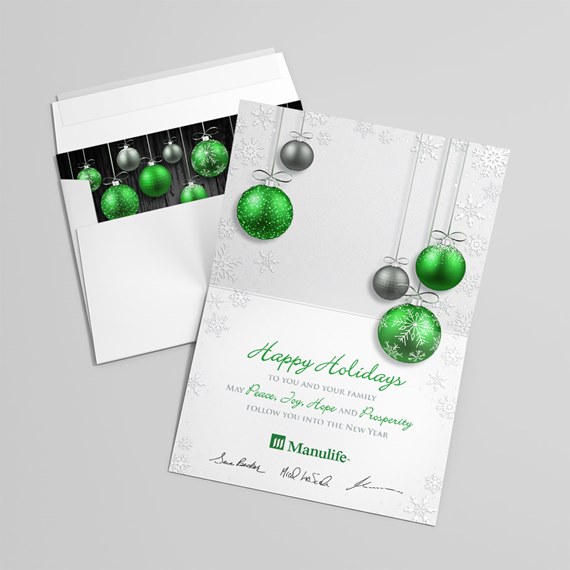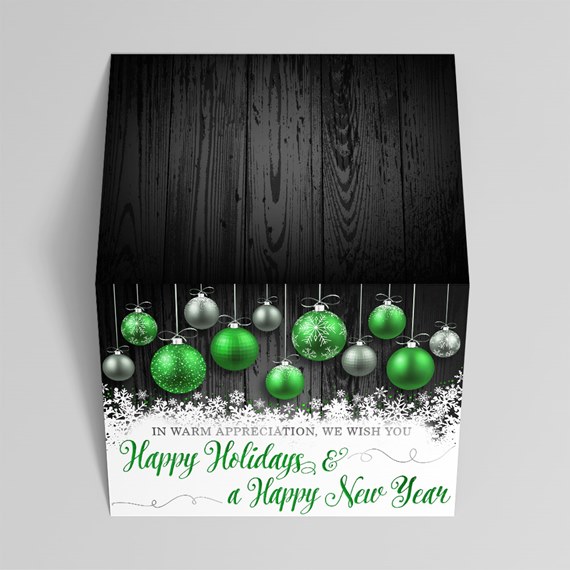 How soon can I get it?
Shipping Options
Subtotal:
Product Description
Ornaments in bright and muted green are presented against a black wood-grain background. Some of the ornaments feature snowflake designs. The text beneath is displayed in a mound of snowflakes and reads 'In Warm Appreciation, We Wish You Happy Holiday & a Happy New Year' in silver and green fonts with swirling silver accents. The interior of the card features more ornaments and snowflakes in the same colors and designs. The back of the card additionally includes the same black wood-grain background as the front.
Common Customer Questions