Take 15% Off — use code HOLLY15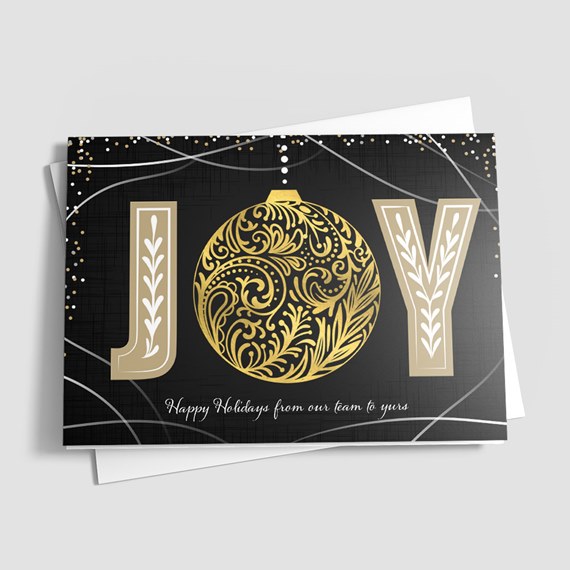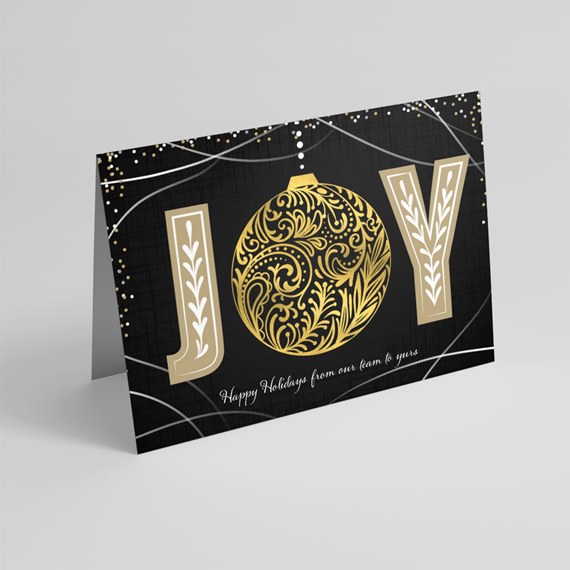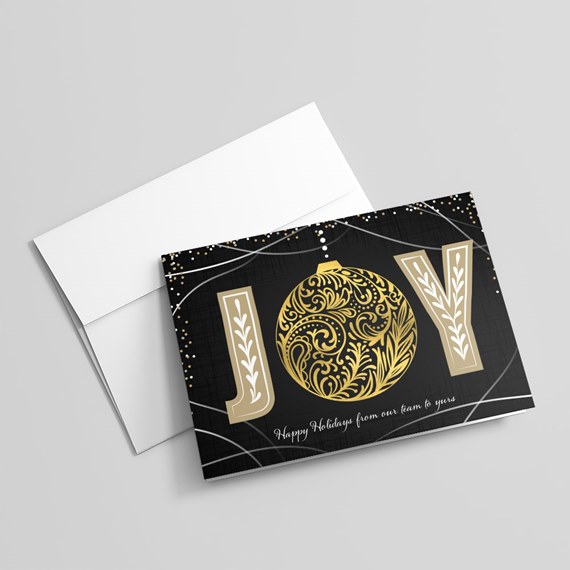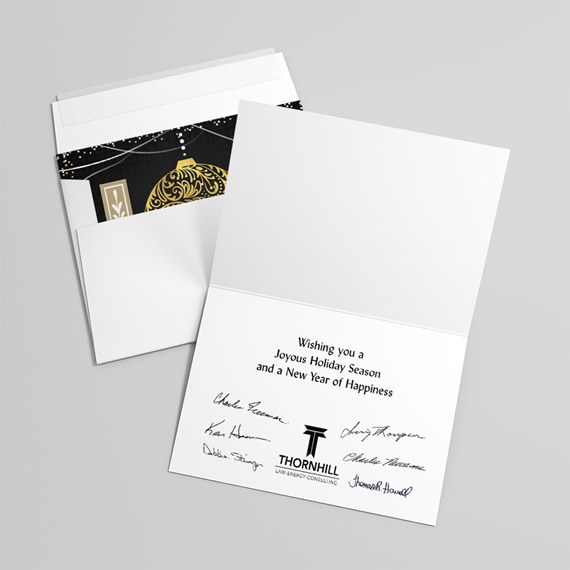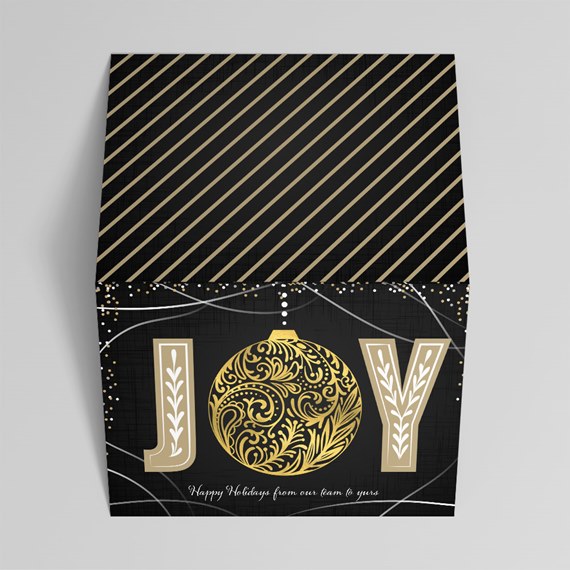 How soon can I get it?
Shipping Options
Subtotal:
Product Description
On the front of this holiday card, a large, ornate, golden ornament hangs down in the center of the word 'Joy.' It dangles from decorative white beads. Beige letters with white leaf patterns make up the 'J' and the 'Y.' You can include a personalized message underneath. Gold, silver, and white dots against a black background complete the look on the front. On the back, you'll see muted gold diagonal stripes.
Common Customer Questions