Take 15% Off — use code HOLLY15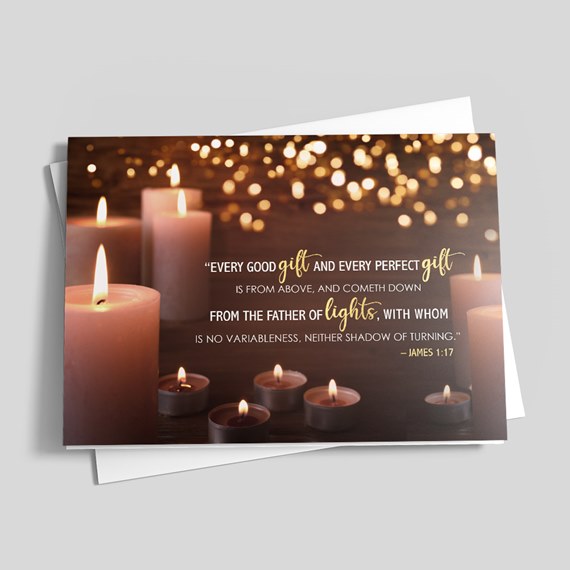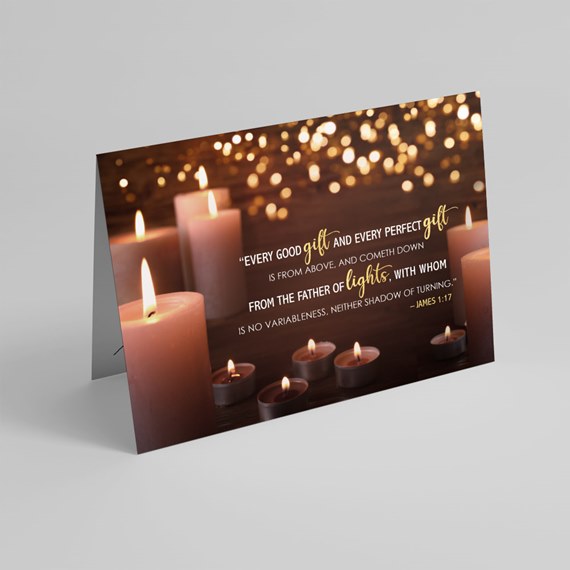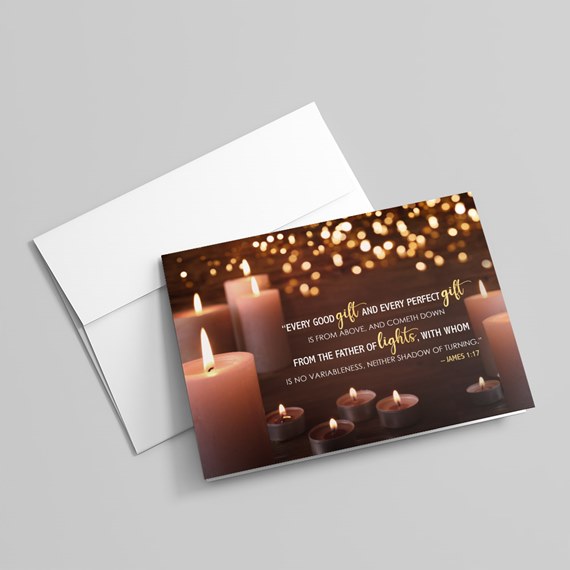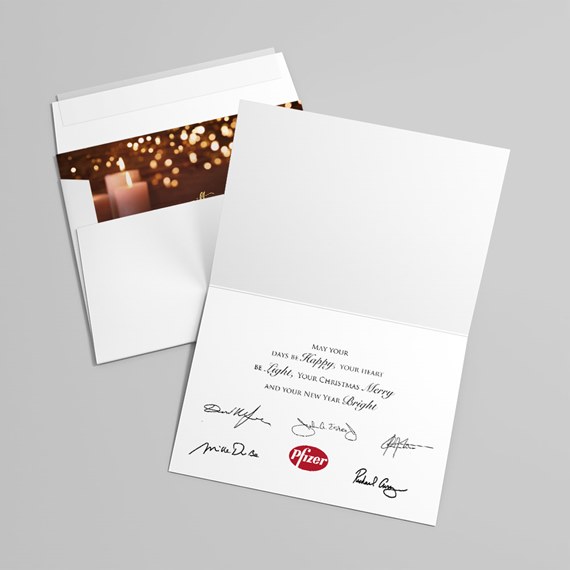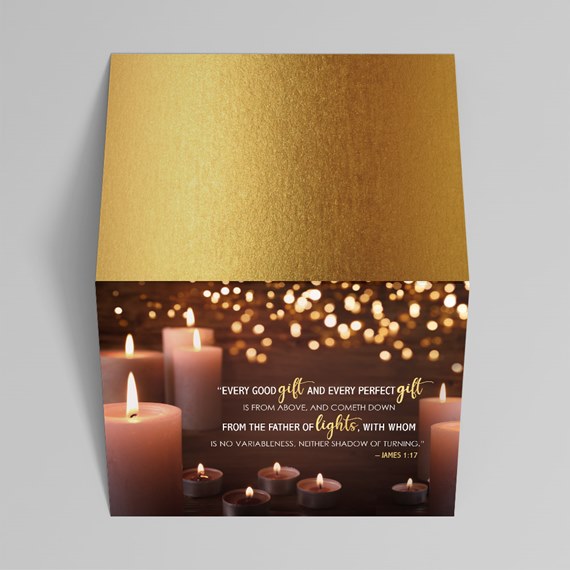 How soon can I get it?
Shipping Options
Subtotal:
Product Description
This religious Christmas card features an abundance of candles in shades of muted pink, silver, and white against a dark brown background. The verse from James 1:17 reads, "EVERY GOOD gift AND EVERY PERFECT gift IS FROM ABOVE, AND COMETH DOWN FROM THE FATHER OF lights, WITH WHOM IS NO VARIABLENESS, NEITHER SHADOW OF TURNING." in elegant white and gold letters. The interior of the card is white, and the back is gold. Add your customizations.
Common Customer Questions