Take 15% Off — use code HOLLY15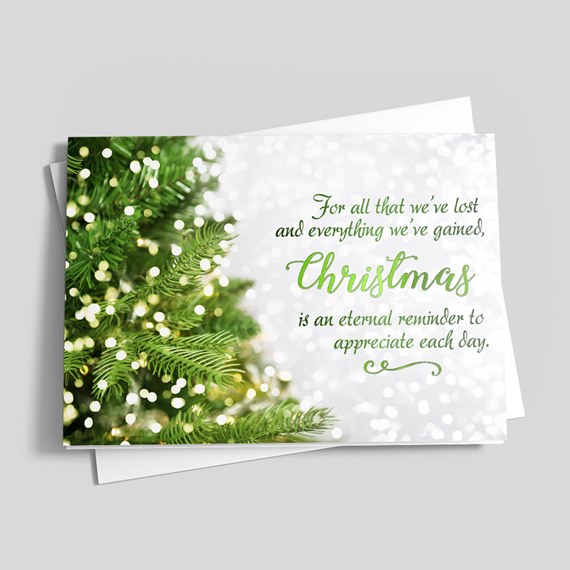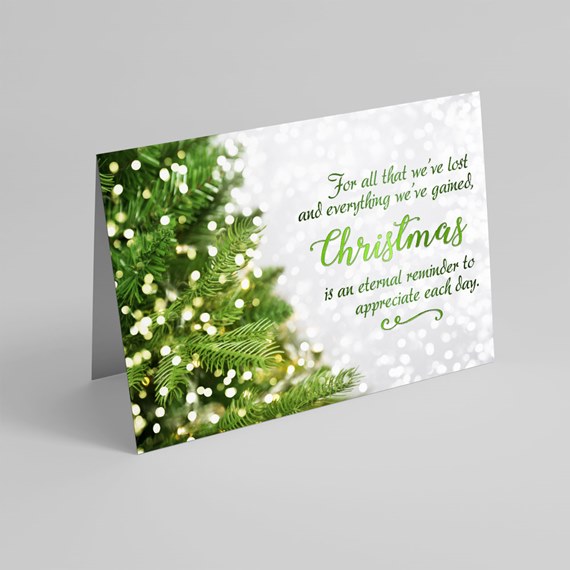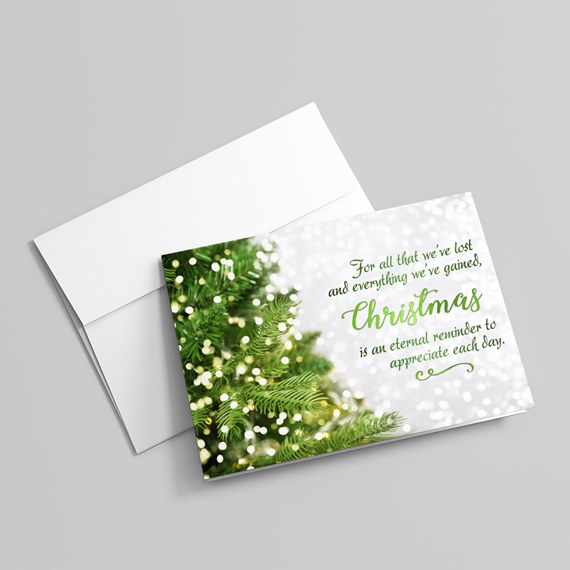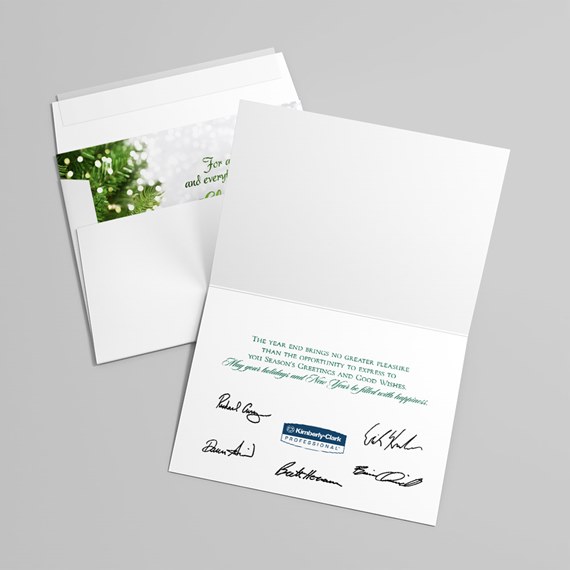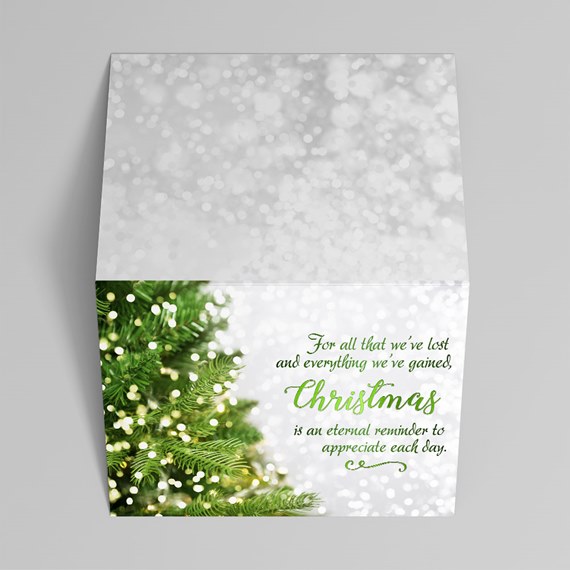 How soon can I get it?
Shipping Options
Subtotal:
Product Description
This Christmas card features a light silver background on the front and back with white lights. The design on the front also includes a green Christmas tree with white lights. The message reads, 'For all that we've lost and everything we've gained, Christmas is an eternal reminder to appreciate each day.' in elegant green letters with a stylish accent mark underneath the text. The interior of the card is white. Add your customizations.
Common Customer Questions