Take 15% Off — use code HOLLY15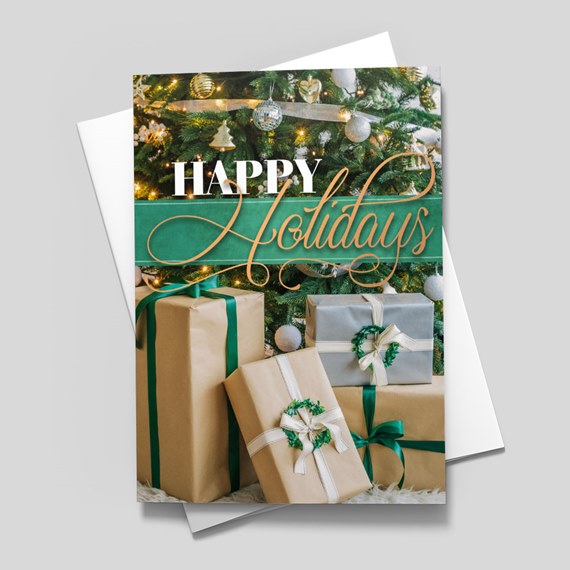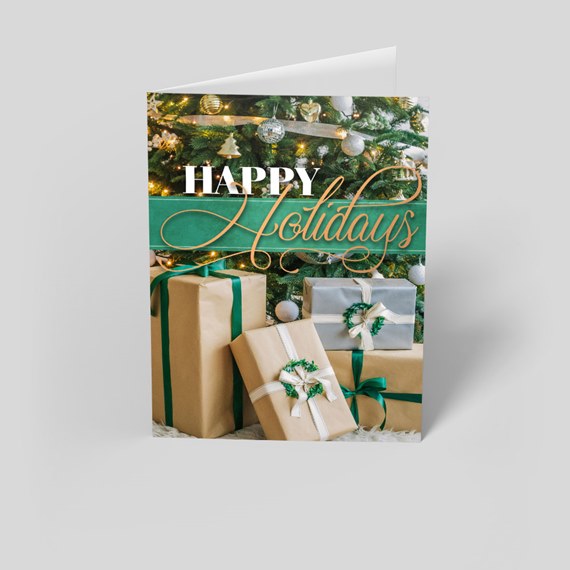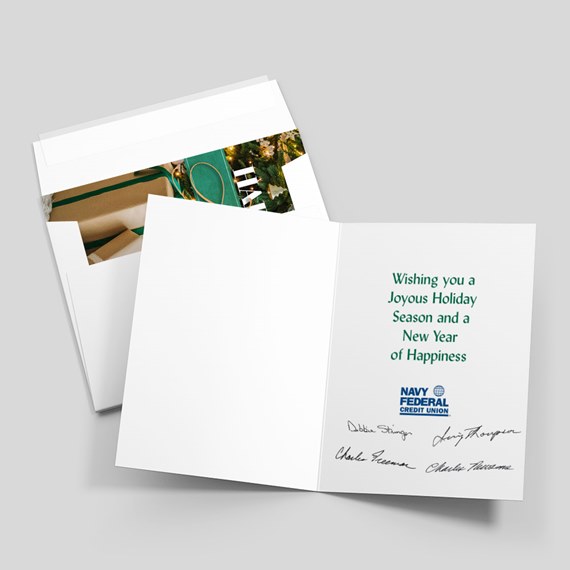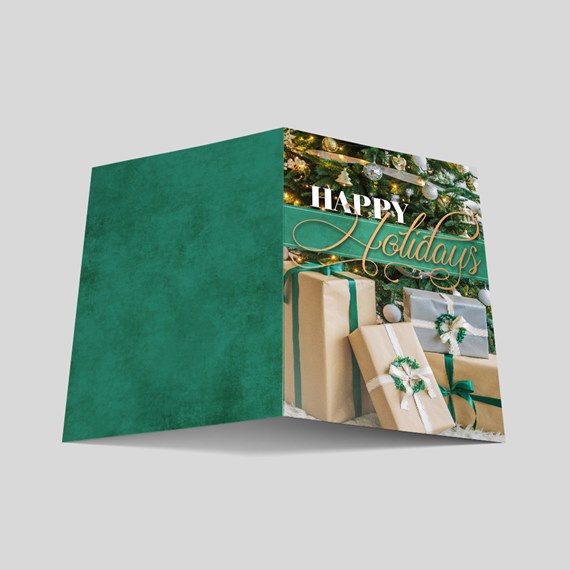 How soon can I get it?
Shipping Options
Subtotal:
Product Description
This card features tan and silver-wrapped packages in front of the tree. The gifts are tied with white and green bows and feature laurel wreath accents. The tree is decorated with various gold and silver ornaments, as well as white lights. The message reads 'Happy Holidays' in white and gold fonts against a green and white-lined border. The back of the card includes a visually-textured jungle green background. Add your customizations.
Common Customer Questions