Take 15% Off — use code HOLLY15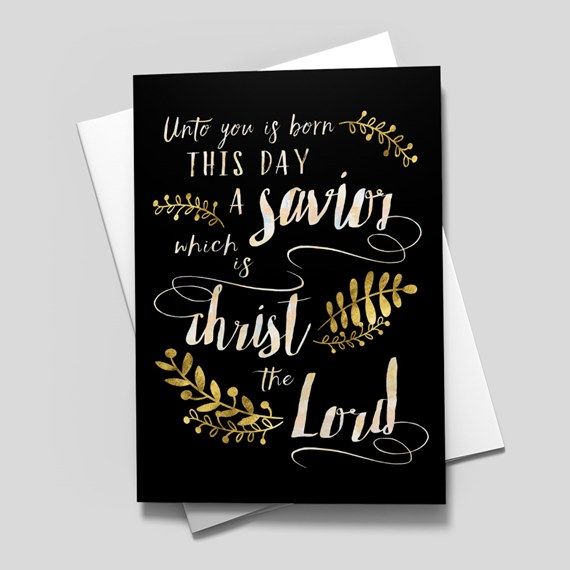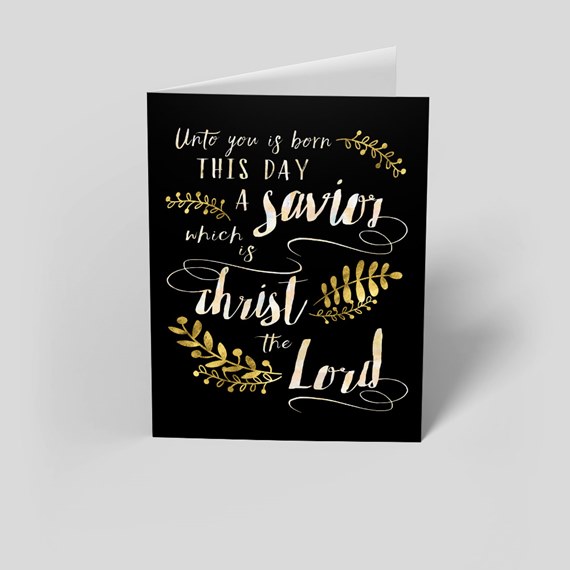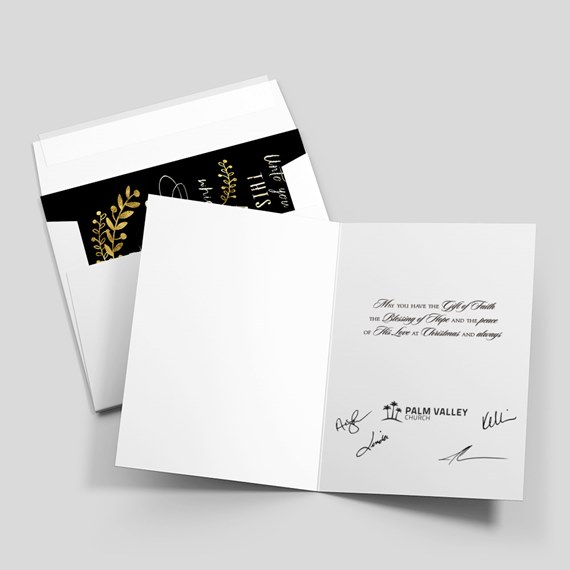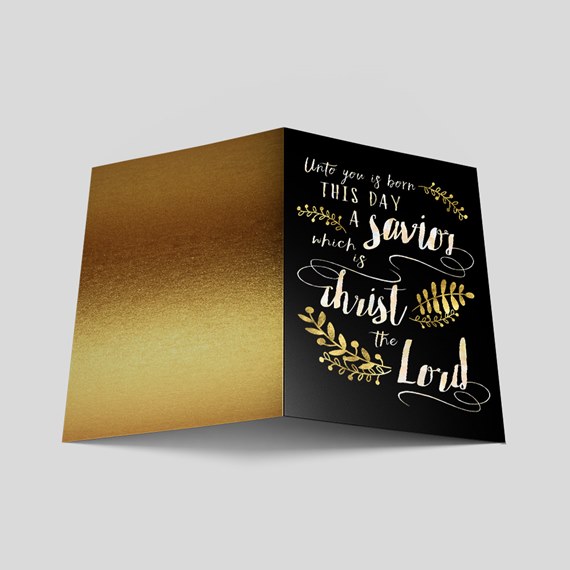 How soon can I get it?
Shipping Options
Subtotal:
Product Description
White text with subtle accents of light blue and gold is featured against a black background on the front of this card. Golden leaves are spread throughout a message that reads 'Unto you is born this day a Savior which is Christ the Lord.' The back of the card features a lovely golden color.
Common Customer Questions