Take 15% Off — use code HOLLY15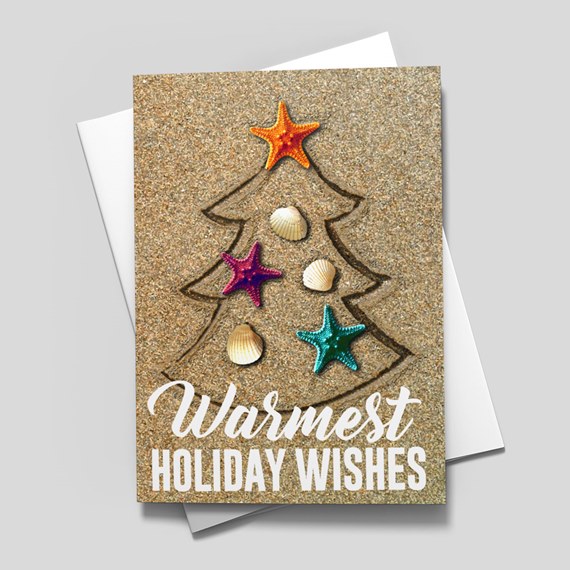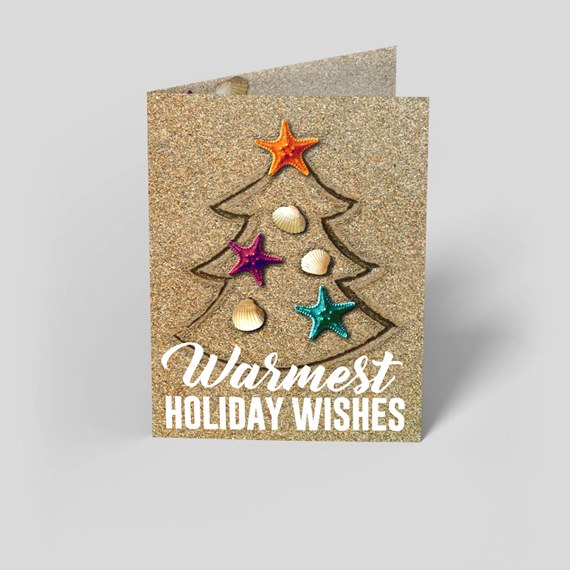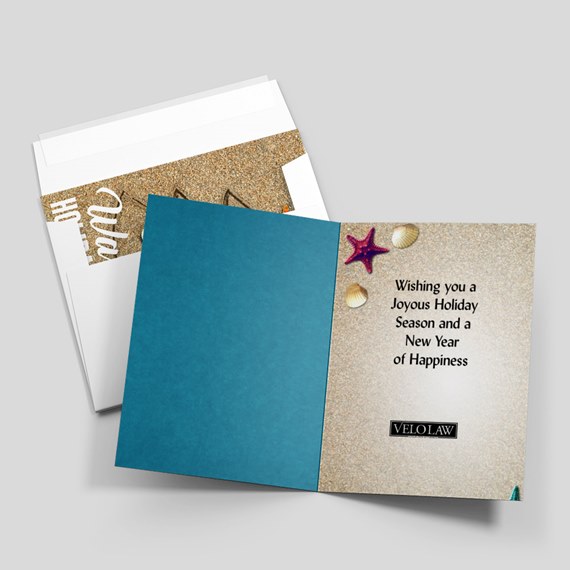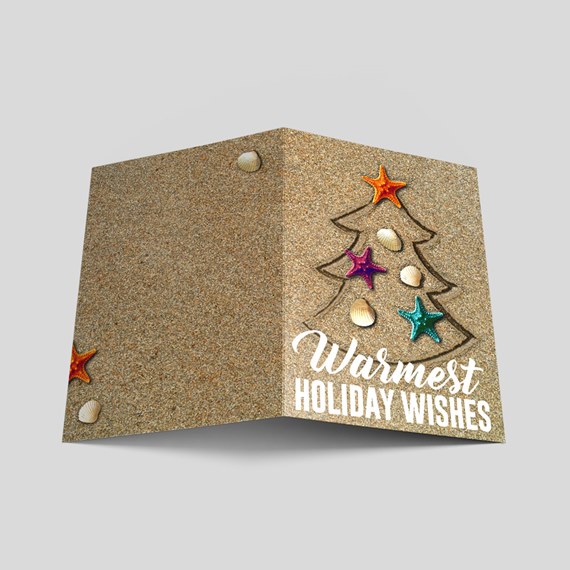 How soon can I get it?
Shipping Options
Subtotal:
Product Description
A Christmas tree is drawn in the sand. It features an orange starfish at the top, teal and purple starfish for ornaments, as well as white and tan seashells with specks of other colors like orange. The message reads 'Warmest Holiday Wishes' in white. The left-side interior features a blue-green color and the right side incorporates the same design elements from the front with a sandy background, purple and teal starfish, and seashells. The opposing side of the card features a sandy background, an orange starfish, and two seashells at the top right and bottom-left corners.
Common Customer Questions