Take 15% Off — use code HOLLY15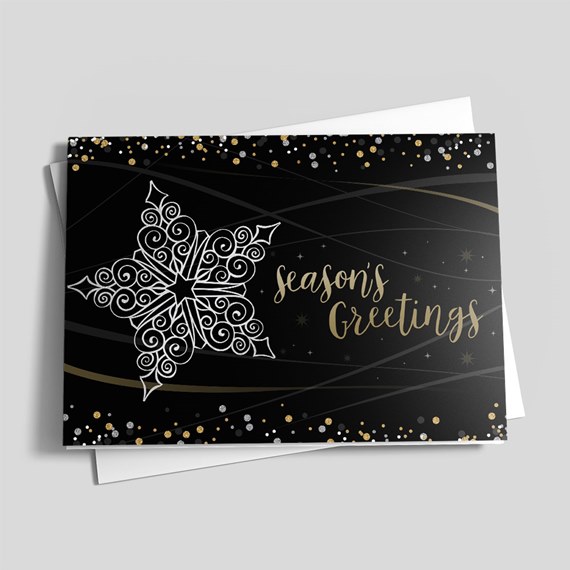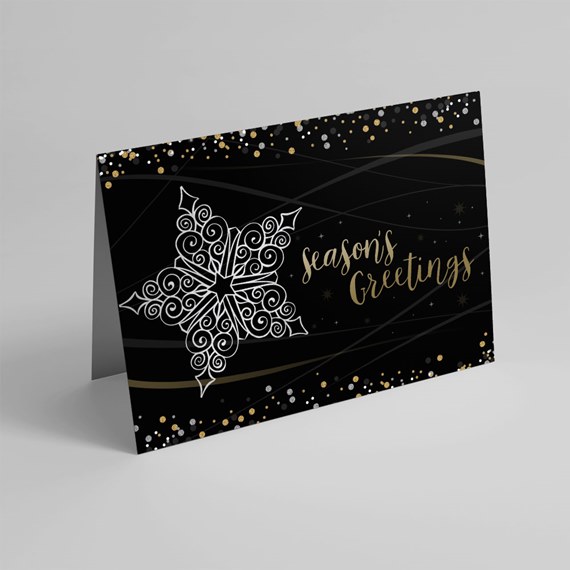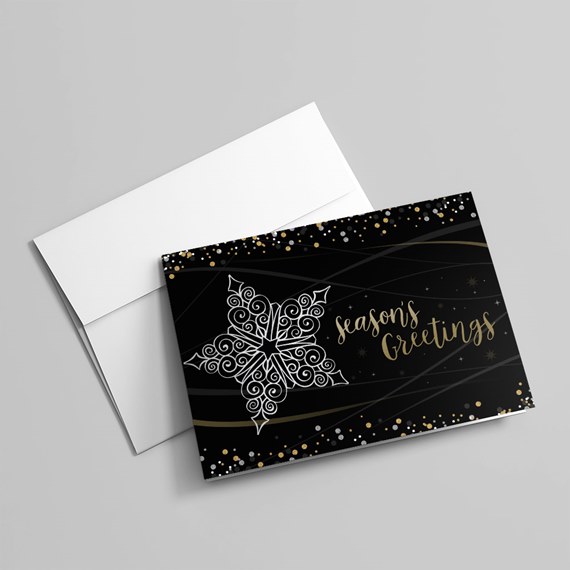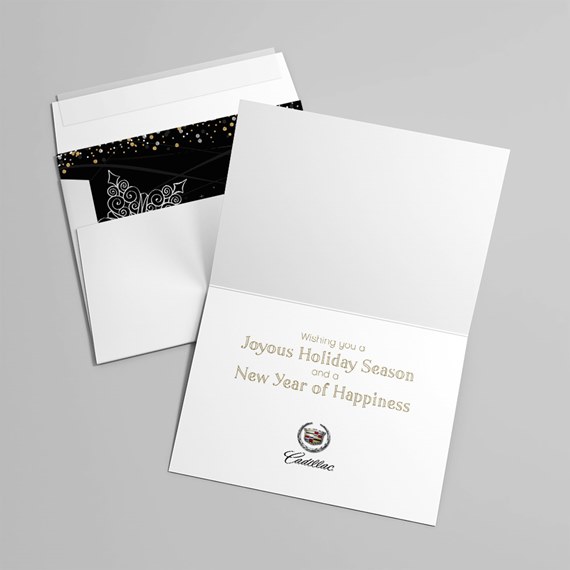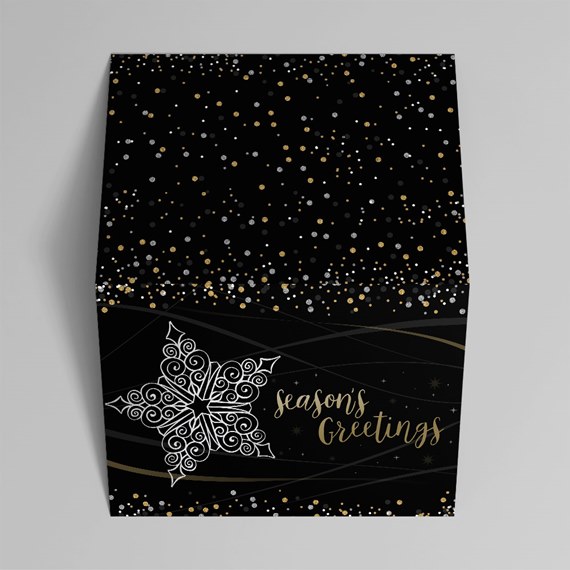 How soon can I get it?
Shipping Options
Subtotal:
Product Description
A beautiful, white, geometric star rests against a black background, featuring muted colors of silver and gold in polka dots and swirls. The words 'Season's Greetings' are written to the right of the star in gold on the front of this stunning holiday greeting. Polka dots, in corresponding colors, cover the opposing side. The interior of the card is solid white and offers the perfect place to include a custom message, your digital signature, and company logo. *No actual glitter or foil was used in the making of this card*.
Common Customer Questions